Petra Products, Inc.
email: BCookPetra@aol.com
949-768-0491
Manufacturers Representatives for Southern California

---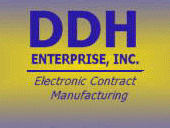 DDH Enterprise
Turnkey cable, wire harness, wire kits, flat cables, coax, flat flex cables.

Available from DuTek, the assembly division - PCBA (SMT and THT), mechanical, and box build.

Three facilities in USA and one in China for competitive quality service. UL, CSA and ISO9002.

Tour the facility! Go to DDH Enterprise new home page. DDH posts their quality records for all to see!
---

Character LCD modules, Graphic LCD modules, value-added or custom designed LCD modules, Small profile 16 X 1 to full VGA 640 X 480.
Options include Touchscreen, TAB, COB, TN, STN, FSTN, LCD glass panels. LED, EL and CCFL backlight are also available.
Ask for the new Powertip CD databook!
ISO 9002.
Go to POWERTIP home page
---

New Products : LED UL Class 2 Power Supply Series with Full Range Input or Low Voltage AC or DC Input, Constant Current or Constant Voltage Output, IP66 and UL48 approvals. Suitable for Dry, Damp, or Wet Location.

New Products: 240W (Four Channels or Three Channels) UL Class 2 Power Supply Series. Full Range Input, UL48, Suitable for Dry, Damp, or Wet Location. No additional enclosure required.

Magtech Industries Corp. manufacturers exclusively High Quality, Switching Power Supplies. From Power Bricks, to Open Frames, to High Power Applications, let us provide you with your Power Solution. We have standard power supplies for the Lighting Industries, Industrial / Control Industries, Gaming Industries, Kiosk System, Thermal Printing Systems, and even Medical Applications.
---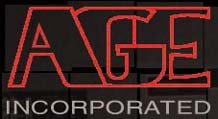 Custom membrane switch panels, metal and poly domes, embossing,. Value-Added assemblies. Competitive pricing and local quick turn service.
AGE has the capability to make individual custom or serialized overlays and labels using the latest technology.
Go to Age Inc. home page
---
Components & Materials
Power supplies - SMPS, standard and custom for LED lighting applications.
Custom control panels, membrane keyboards, graphic overlays.
Custom cable, harness, and mechanical assemblies.
Liquid Crystal Displays - modules, glass, value-added, custom products.
Metal fabrication, die casting, powder coating.
Manufacturing Services
Full turnkey Manufacturing including box builds in ISO certified facilities.
Board level assembly, Thru-hole, SMT, BGA, and test from small lots to high volume.
Shelter factory operations in China.
---
PETRA PRODUCTS, INC.
1571 S. Sunkist St., Suite F
Anaheim, Ca 92806
(949) 768-0491


BCookPetra@aol.com
[Copyright © 2005, PerTel Communications, Inc., All rights reserved]
Last revised 01-27-2006